7 Things You Should Know Before Investing in P2P
January has been a dark month for the crowdlending community. A few platforms have turned out to be a scam, such as Kuetzal and Envestio. Many investors have lost a big sum of their funds or even their life savings…

With all of what is happening, here are the key lessons I'm taking from this situation:
If it's too good to be true, stay out of it. Until recently, almost everyone was getting excited with interest rates around 20% or higher. Almost no one was doing their own due diligence and looking if some of the projects were actually REAL. Even if they are, these projects are very high risk.
Don't go ALL IN in P2P. I'm going to drastically reduce my peer-to-peer lending portfolio and start to look into other sources of passive income as well. Everything seemed to be fine until it wasn't.
Even if a platform seems legit, it may not be. I'll give the example of Envestio. Even though most of the projects seemed to be ongoing and real, there were some points that could not be explained by the platform owners. The minimum doubts will cause panic, and unfortunately, most investors will want to leave and this can cause the breakdown of a platform.
Most P2P platforms are still not regulated. This basically means that there are no complete rules determining how a specific platform operates. Either you trust the platform from the work they've been doing, or you should be aware that you don't have enough guarantees to be 100% sure that your money is completely safe.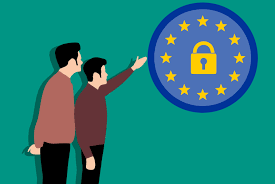 Don't be an early adopter. Sure, someone has to be. But do you really want to take the risk of a platform that has less than one year of existence? Isn't it better to watch it for a couple of years and see how it handles the pressure from investors before you actually stepped yourself into it?
Don't be naive. This advise is funny because it is also against me and all bloggers. With it I mean that you should NEVER trust 100% what a person says, because you'll never know if that blogger did the best due diligence that they could (even if they tried their best). The same applies to P2P teams and its responses to the investors. Envestio and Kuetzal reassured their investors that everything was ok but in the end…
Don't think it's 100% passive income. If you're looking for a kind of investment where you'll not have to do absolutely nothing then I am sorry to tell you that you're mistaken. You should at least try to follow the latest news concerning every platform in which you are an investor. If I had done this, I'd have avoided losing money by withdrawing some of my funds before some platforms turned out to be a scam.
I came to the conclusion that P2P is an high risk form of investment (the opposite of what I thought in the beginning) and that I should always make my own due diligence and trust my gut feeling more times.
Nonetheless, keep fighting for your financial freedom, and don't forget to learn from the mistakes that will inevitably happen along the way!