Hello everyone! Time for another monthly update.
In sum:
Grupeer's Law Case is still going on (still no money back – can't trust Grupeer's false promises)
I'm wondering about investing in the stock market, hence diversifying my portfolio a little bit more.
I still have 1/3 of my portfolio in Mintos in recovery
I'm happy with how Crowdestor is dealing with the current situation
| | | | | |
| --- | --- | --- | --- | --- |
| Platform | Portfolio Value | Monthly Profit | Total Profit | XIRR |
| Mintos | €1567.99 | €12.23 | €296.83 | 12.47% |
| Swaper | €312.48 | €5.18 | €180.20 | 13.47% |
| PeerBerry | €1241.25 | €13.75 | €216.35 | 12.66% |
| Robocash | €540.32 | €5.84 | €142.81 | 12.05% |
| Iuvo Group | €412.24 | €2.30 | €25.98 | 10.16% |
| Crowdestor | €1333.56 | €4 | €106.17€ | 6.63% |
| Lendermarket | €135.37 | €1.76 | €14.33 | 14.14% |
| Kuetzal | €0 | €0 | -€200 | N/A |
| Envestio | €0 | €0 | -€200 | N/A |
---
Crowdestor

Besides the introduction of new projects to invest in, Crowdestor also gave the chance for people to vote in projects which are not going to happen anytime soon due to Corona Virus.
E.g., in the Limp Bizkit project, people were given the chance to vote if they want to receive their principal back or to wait for the concert to happen and then receive the interest.
In my opinion, this is a good step by the platform to strengthen the trust we have with them.
Iuvo Group

Iuvo Group was nominated for the global startups award. If you feel like voting in them, you can do it here.
We also have until 5.11.2020 to ask any questions to Iuvo by doing it on this website. Thus, if you have any late loans or doubts that you'll always want to be answered. Now's a good opportunity to get clarified.
Lendermarket

Last month I forgot to show a blog post which mentions the audit process that Lendermarket usually takes (up until now). I have to admit I got a little uncomfortable while reading it as it doesn't seem it is made by a solid company.
Mintos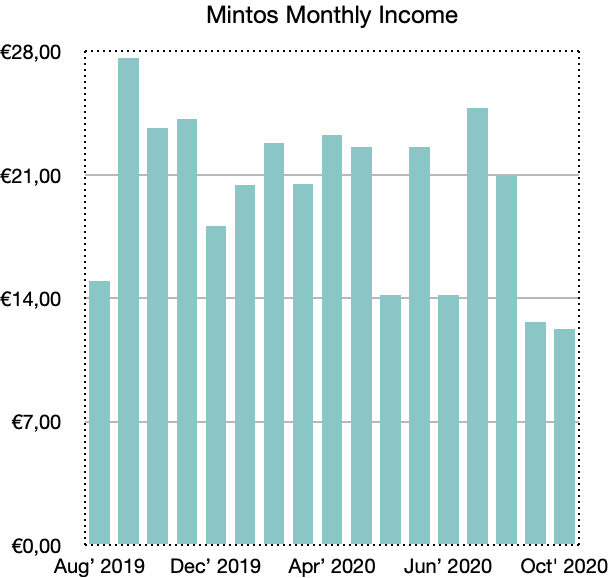 Mintos decided to introduce a new risk score in October. You can check out their article talking about it here.
PeerBerry

P2P Empire had an interview with the CEO of Peerberry in which they have talked mainly about the buyback guarantee and how it works. If you're curious about it don't forget to watch the interview by clicking the link above.
I'm really satisfied with PeerBerry until now and this platform still remains one of my favorites so far.
Robocash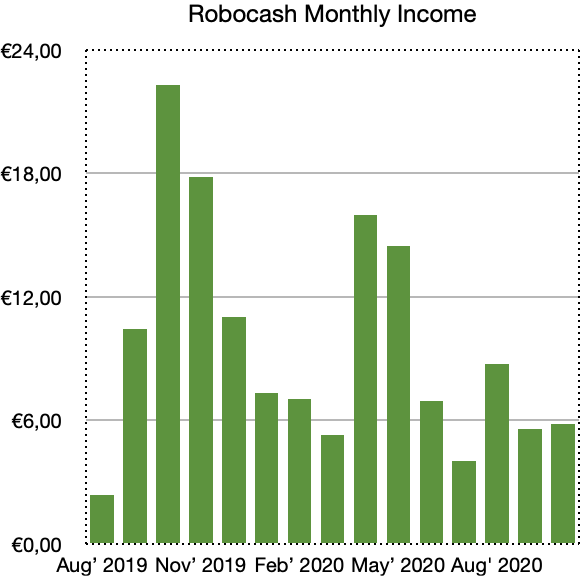 Robocash decided to relaunch their refer a friend program. If you're interested in joining this platform, use this link and both of us might receive a bonus commission.
Swaper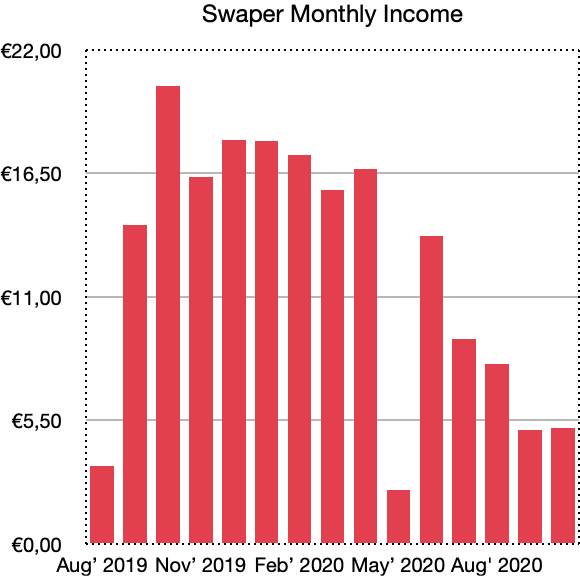 Swaper made 4 years old on 4th October. I wish they keep showing good results in the upcoming years. I might increase my value in this platform soon as I'm liking how they are handling with all this pandemic and general stuff.
Interest in Creating Your Own Blog?
I use Siteground to host my WordPress website. It's cheap, reliable, and fast.
Wear Your Passion With Catasteful
Are you a Cat Lover or know someone who is? If the answer is yes make sure to pay a visit to Catasteful's social and official store.