Dear readers of the School of Freedom, I hope you had a pleasant September.
For those of you invested in the Grupeer Law Case, if we are lucky we should be soon getting some funds from Recollecta (?!). The hope is the last to die, people use to say in my country, Portugal.
Only 2k left to recover in order to get positive with my investments. We're all the time learning, and certainly I'll be positive anytime again soon. I wish you are doing better than me (hopefully you learned something from my mistakes) and I wish you a happy reading.
| | | | | |
| --- | --- | --- | --- | --- |
| Platform | Portfolio Value | Monthly Profit | Total Profit | XIRR |
| Mintos | €1556.38 | €12.13 | €284.60 | 12.65% |
| Swaper | €307.31 | €5.08 | €175.03 | 13.33% |
| PeerBerry | €1310.42 | €14.80 | €202.70 | 12.62% |
| Robocash | €534.48 | €5.59 | €136.97 | 11.99% |
| Iuvo Group | €409.88 | €2.34 | €23.68 | 10.62% |
| Crowdestor | €1329.56 | €32.81 | €102.17€ | 6.63% |
| Lendermarket | €133.66 | €1.65 | €12.57 | 13.91% |
| Kuetzal | €0 | €0 | -€200 | N/A |
| Envestio | €0 | €0 | -€200 | N/A |
Crowdestor

Besides new projects which I personally won't invest due to the extremely high-interest rate (32% === big risk), Crowdestor was tricked in the Fertilizer Export Financing project.

As it seems the borrowers won't pay back the interest and Crowdestor has started all the proceedings in favor of the investors. Let's see how it goes… The money that was not used for that project was returned for the lenders.

Concerning the high-interest rate projects that randomly appear in the platform, as we say in Portugal: "Quando a esmola é muita, o pobre desconfia" which literally means something like "when the tip is too big, the poor suspects".
Iuvo Group

Iuvo Group got two nominations from the competition central European startup awards. You can read more about it here.
It was also made an interview with the loan originator NordCard, one that is classified with rank A by Iuvo Group.
There was also an update from the new management of AS MONIFY.
Also, like in Mintos, the Polish loan originators are owing money to the investors and using their government protection to avoid paying. I'm one of the affected as I invest in one of these…
Lendermarket

Besides my stable income, the only thing I have to say about Lendermarket is that they started a new cashback campaign offering 2% of all the new net deposits made until the end of October.
Register here in the platform to get this bonus (if you haven't already).
Mintos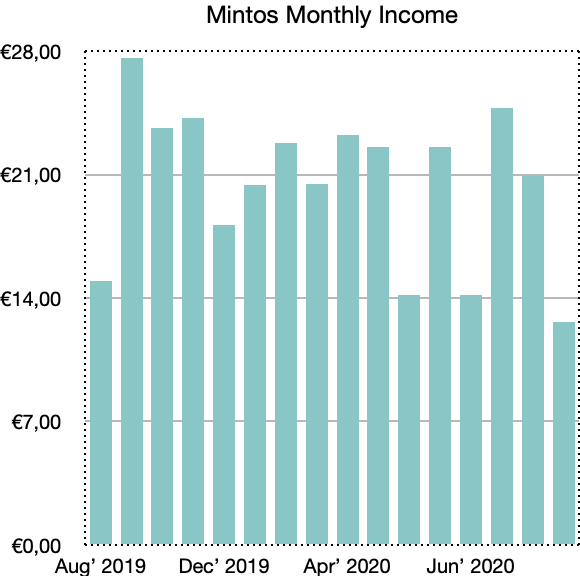 Mintos has a new privacy policy concerning their products. If you have time and will you can find it here.
Also, the recovery pages are now dynamically linked with your account.
This means that you will know exactly how much from each loan originator you are owed.
Mild-interesting posts which you can read in Mintos blog from this month:
PeerBerry

PeerBerry's loan originator Aventus Group grew by 66% in the first half of 2020. Very good news. This group is also planning to enter new markets. Read more about these plans here.

It was also introduced a new loan originator from the Russian Federation, Credit 7 RU.
Robocash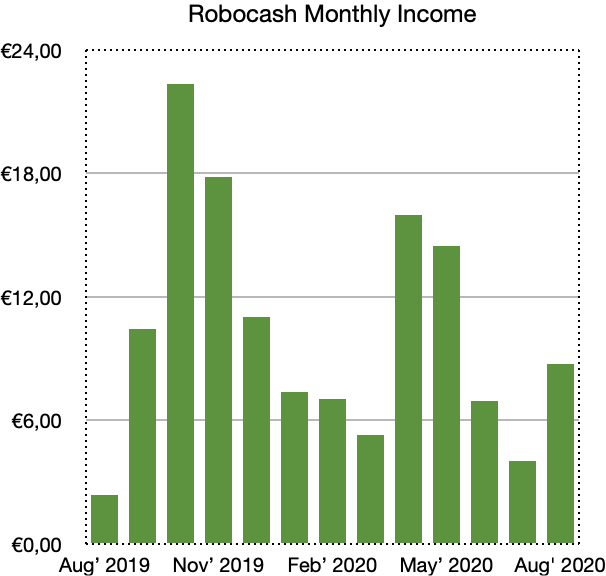 Robocash has started a loyalty program where you can earn a bonus for the amount you have invested in the platform.
They also shared good news informing us that Robocash Group made 10.1 million in H1 2020.
This news and more were given in a webinar given by the CEO of Robocash, Sergey Sedov.
Swaper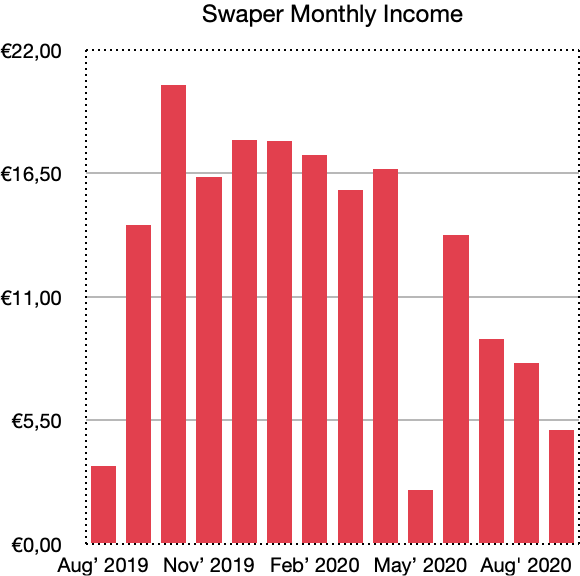 Swaper has officially announced its annual report for the year 2019. Check it out here.
I also decided to withdraw 300€ from my account, since I had too much money always pending there. I might add it again soon if things change.
Interest in Creating Your Own Blog?
I use Siteground to host my WordPress website. It's cheap, reliable, and fast.
Wear Your Passion With Catasteful
Are you a Cat Lover or know someone who is? If the answer is yes make sure to pay a visit to Catasteful's social and official store.