Disclaimer:Read more about the reasons I stopped investing in P2P and why I'm continuing to invest in stocks and cryptocurrencies in the long-term. Always do your own due diligence before investing.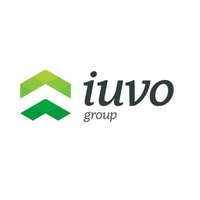 If you register to Iuvo Group both of us receive a commission.
About Iuvo Group
Iuvo Group was established in Estonia in 2016 and since then it has consolidated as one of the strongest crowdlending platforms.
At first, it was not so well known, due to the lower interest rates when comparing to other platforms.
As investors understood better how these types of investments work, they (me too) realized that we shouldn't be too greedy.
Iuvo Group is a regulated credit intermediary by the Estonian Financial Supervision Authority.
I like their honesty for the good and bad things as they stated on their homepage:
The funds invested via the platform are not deposits and therefore they are neither protected by the law, nor their return is guaranteed. The platform's activity is not legislatively regulated by laws concerning investment brokers.
I always prefer to know the raw truth so I can manage my risks better.
Buyback Guarantee
If you wish to know an in-depth explanation of how buyback guarantee works on Iuvo Group, feel free to read their own explanation.
Buy-back guarantee is the assurance provided by the originator that if the loan is defaulted, you as an investor will receive your money back.

…however you will not profit from it for a certain period of time.
There are 3 types of buyback guarantee: 16-day, 30-day, and 60-day. Before choosing a loan to invest in, you should always choose the best buyback that fits your needs.
For me, 16-day is ideal. If you happen to have most of your loans with 60-day buyback guarantees, it might happen that in the case of many being defaulted, you'll have to wait 61 days to have the money back in your account, with zero % interest attached to it.
Loan Originators
Click here to know more information about Iuvo's Group loan originators.
There, you can find information concerning their finances as well as audits performed in these companies.
You can see from the pictures below that each loan originator has different characteristics. One can have different loan types, interest rates, and loan portfolios.
One thing in common with all though, is that they all offer buyback guarantees.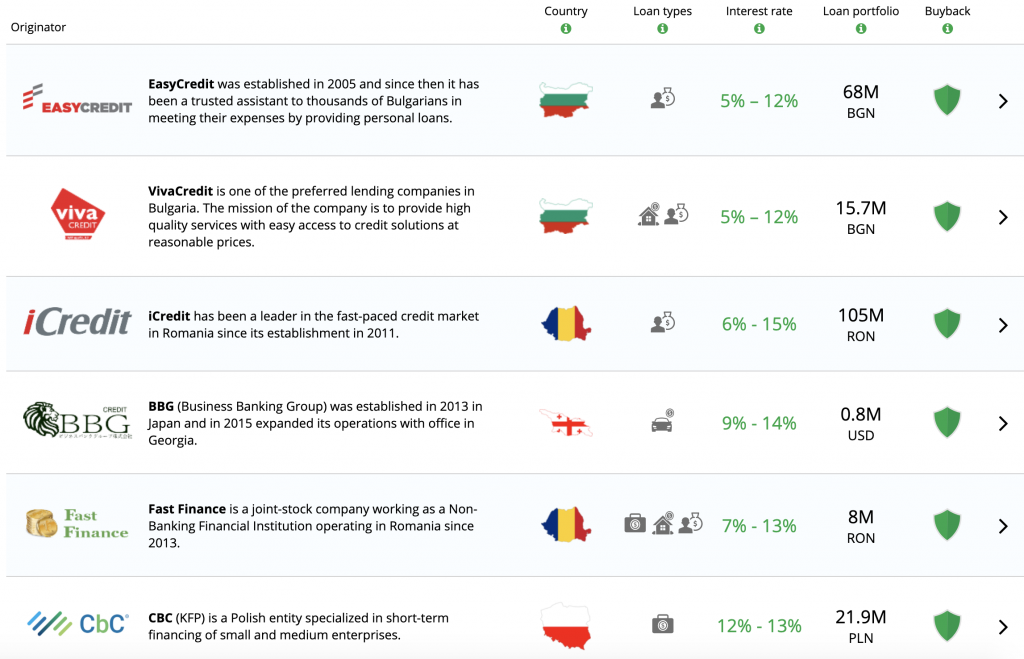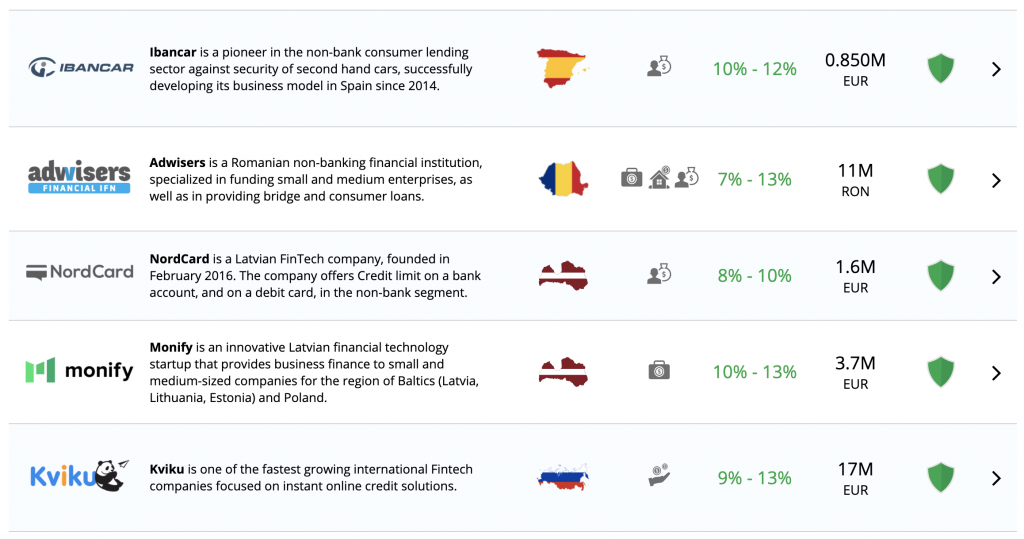 Secondary Market
Iuvo Group has a secondary market (hooray!) in which you can sell your investments or buy new ones from different people.
Pay attention though, that you will pay an extra amount of money if you decide to buy a premium investment – I think it's never worth it as you'll always find good deals with discounts.
Unfortunately one day I was extremely distracted and bought a premium one rather than a discounted one. A stupid mistake, which I don't intend to repeat 🙂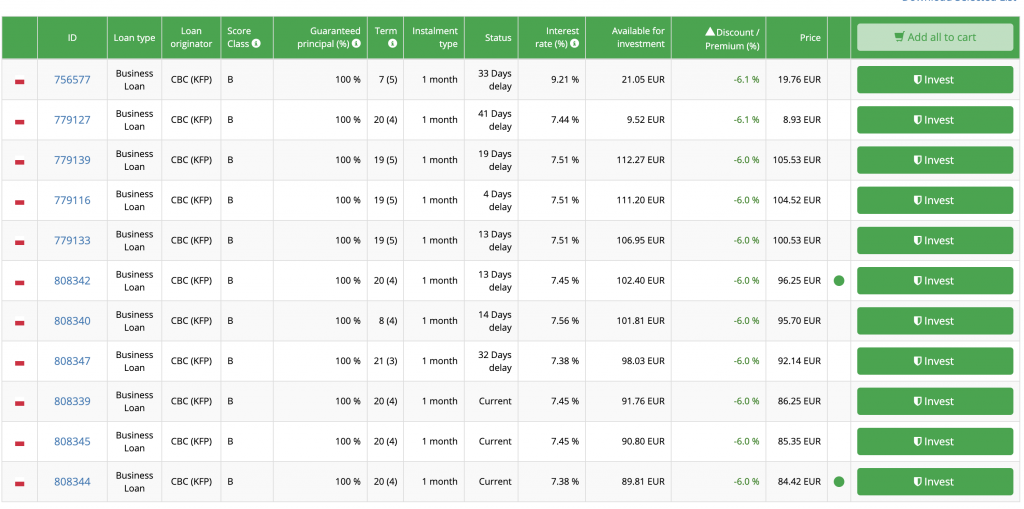 My Investment Strategy
My strategy includes the Auto-Invest feature as I don't want to be glued to the computer waiting for good investments. I wanted my income to be as passive as possible. That's the goal, right?
I only select loans which status is current – no way I want to invest in an already delayed loan.
I choose loan originators with A and B ratings, leaving all the others unticked.
All the rest of the auto-invest strategy is pretty standard, as I'm not picky with the loan types, originators, nor countries.

I made sure to untick the 60-day buyback guarantee though.
In case you want to make a thorough search and not use the auto-invest feature, you can always take a detailed look at the loan details as well as some of the borrower's personal information.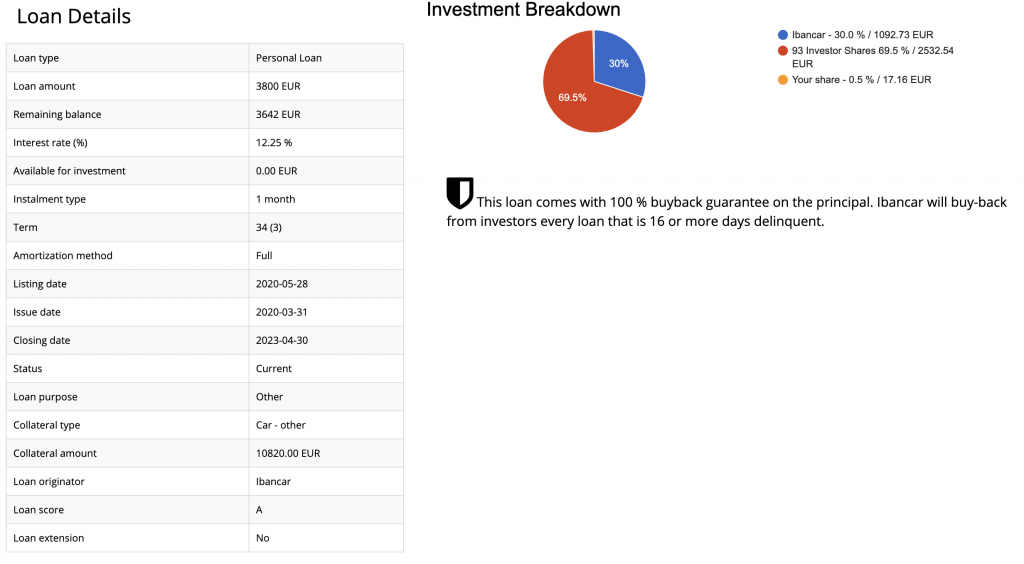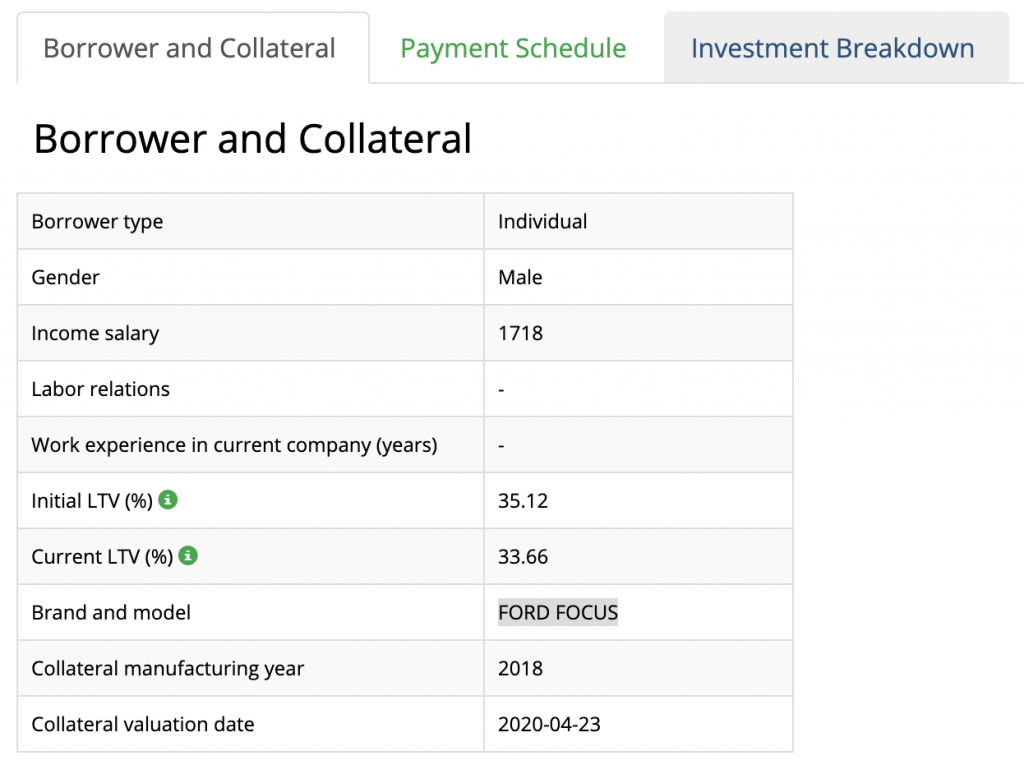 Verdict Iuvo Group Review
Unless a platform is regulated and licensed by a European Union official entity, I won't say that it is 100% safe to use.
But until now, Iuvo Group has done a good job – and I hope that they continue to do so.
I'll keep investing in it as long as they prove themselves worthy and reliable.
Make sure you follow their blog for more news as well.
Earn Up To €150 When Registering
Both of us can earn from €20 to €150 if we register and invest over €2000. You can read more about it on their page.

For those of you who are interested, send me an email to pedro@schooloffreedom.eu with your name and email that you wish to register on the Iuvo platform. After, you should receive an email to start the registration process.
Welcome Bonus Referral
Both of us will win a bonus commission if you decide to register with this bonus referral link. It's a win/win situation as described in the 7 Habits of Highly Effective People, one of the books I recommend.
Please feel free to share the School of Freedom blog with your friends. The more people we help, the merrier.
My Portfolio & Other Reviews
See my peer-to-peer portfolio page if you want to find out more about my portfolio performance.
Besides my Iuvo Group review, you can also read about: