Note: Only Portuguese citizens can invest in Raize. If you're not Portuguese but are still curious go ahead and read the review to learn more about this company which I'm proud of.
Disclaimer: Read more about the reasons I stopped investing in P2P and why I'm continuing to invest in stocks and cryptocurrencies in the long-term. Always do your own due diligence before investing.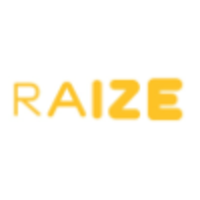 About Raize
More important than everything, Raize is regulated and supervised by the Bank of Portugal and by CMVM. These kind of information should be the first thing people should look before investing in any platform. (I made my mistakes in the past also, as you may read in my blog).
Raize was formed in Portugal in 2015 and it's 100% Portuguese.
In the following years it has transacted more than 14 811 488€ between investors.
This company is similar to Crowdestor in the way that investors lend money to companies, and not to other people.
All of their financial reports are available here.
Opportunity for companies
If you belong to a company, you can opt to choose from 3 different types of borrowing:
Treasury financing and investment
Invoice advance
Financing startups
This is a great chance for small and/or medium companies to get a decent borrow from investors without too much bureaucracy.
You'll pay fewer taxes (as you would to a bank) and the whole process will be much faster to set up (up to 48 hours in case you're approved).
All the companies are analysed in a thorough process before being accepted. If accepted, a level will be assigned to it: A, B+, B, B-, C+, etc…
This level is assigned according to the company's financial results in the past year(s) as shown in the example below about the company Marques Maçarico, Lda.
Opportunity for investors
If you have some spared money and don't know what to do with it (that's a good sign!), you can think about investing in Raize and get an average interest rate of 6%.
There are absolutely no fees attached and all the payments are made monthly.
If a company is not late on a payment, you can always sell your investment to other users of the platform. Usually, it takes less than one day for someone to buy it.
You can also download their app for iOS or Android and track your investments more rapidly.
Listed in the Stock Market
Raize is listed in the stock market for some time already and you can invest it by using a platform like DeGiro.
This is yet another step that makes the company a more serious competitor to other platforms.
Bank Deposits
Bank deposits were later introduced in Raize. But now, if you wish, you can make long-term deposits and get slightly higher interest rates than in traditional banks, and with the same guarantees.
My Investment Strategy
My goal is to diversify as much as I can. Given the fact that Raize does not offer a buyback guarantee like other crowdlending platforms, I usually choose projects of rating A. Since these have had good financial results in the past, it is less unlikely that they'll be delayed or won't pay (but not impossible).
You can also decide to use Raize's own product called Tracker, which automatically invests in new projects that appear – never exceeding more than 5% on a single investment.
By using Tracker, you can define the maximum amount to invest in a single project. You can have for instance 20€ as your limit budget per project.
What Happens When a Company Doesn't Pay?
When a company is delayed on payments or simply doesn't have the money to fulfil their obligations at a given moment, several things can happen:
You're unable to sell your investment in the 'secondary market' until the payments are regular again.
Raize may plan a recovery plan (extended payment period) to help the company paying its debt.
A lawsuit may be created by Raize if an agreement between them and the company is not reached with the goal of retrieving the maximum amount of money lent by the investors.
Verdict Raize Review
Raize is definitely one of my favorite platforms and the first that I recommend to people. Please keep in mind that I am not a financial advisor that this review is merely my opinion. I still encourage you to do your own research.
It is also nice to remember that all of Raize's latest financial reports are available here and are of easy access.
You can also follow their news on their blog or directly in their social: either on LinkedIn or Facebook.
Welcome Bonus Referral
Both of us will win a bonus commission if you decide to register with this bonus referral link. It's a win/win situation as described in the 7 Habits of Highly Effective People, one of the books I recommend.
Please feel free to share the School of Freedom blog with your friends. The more people we help, the merrier.
My Portfolio & Other Reviews
See my peer-to-peer portfolio page if you want to find out more about my portfolio performance.
Besides my Raize review, you can also read about: