Hello my dear readers, I hope all of you are healthy and feeling well.
Here's another summary of the past month and the reduction of the negative amount that the fraudulent platforms led my balance in to (I still believe it was my fault to not have made a better research though).
I'm also starting to plan a new project (an eCommerce store), which you can visit here (yet to be launched).
| | | | | |
| --- | --- | --- | --- | --- |
| Platform | Portfolio Value | Monthly Profit | Total Profit | XIRR |
| Mintos | €1580.56 | €14.17 | €227.59 | 10.80% |
| Swaper | €513.97 | €13.73 | €152.78 | 12.71% |
| PeerBerry | €1576.26 | €16.60 | €155.36 | 11.45% |
| Robocash | €516.15 | €6.94 | €118.64 | 11.67% |
| Iuvo Group | €401.55 | €3.04 | €15.37 | 12.23% |
| Crowdestor | €1338.86 | €17.25 | €38.86 | 4.63% |
| Lendermarket | €129.96 | €2.07 | €8.89 | 14.99% |
| Kuetzal | €0 | €0 | -€200 | N/A |
| Envestio | €0 | €0 | -€200 | N/A |
Mintos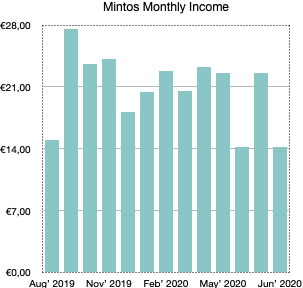 Mintos produced a lot of useful content during June and below are the ones which I think are more important:
Swaper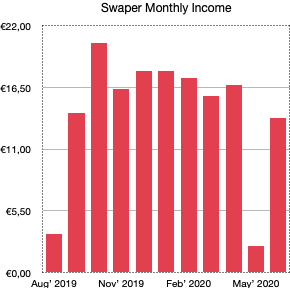 Swaper has made a new cashback campaign for new investors. So, if you're thinking about registering on this platform, now might be a good time to do it. You'll get an extra 2% of the investments made in Swaper.
PeerBerry

PeerBerry kindly sent a summary of the month of the past month, again. I am grateful about that as it saves me a lot of research and work. Here it is:
New realities

Smooth operations of PeerBerry during the crisis have strengthened investors' confidence in the platform. Significantly increased the interest of new investors in the platform, existing investors started to increase their investment portfolios. From the beginning of June, it has been seen that investor optimism after the crisis is growing significantly faster than lending in international markets is recovering. The current economic situation has led to lower volumes of new loans on the platform (new loans are still being issued under stricter conditions) and lower interest rates.

Financial statements of PeerBerry loan originators

The financial statements of the following loan originators have already been published (12 loan originators in total). You should go to each loan originators page and you will find the financial statements under the description 'About the company':
I also would like to draw your attention to the fact that almost all financial statements are audited. The audit process is a time-taking process and it has further prolonged due to quarantine matters. For this reason, the remaining part of financial statements (like Aventus Group PL, RU companies) is still in the audit process. It also takes quite a long time to translate financial statements from the original language into English. We expect to finalize the publication of all Financial statements 2019 by the end of August 2020.

PeerBerry news/communication in June:
Congratulations PeerBerry for the amazing work throughout tough times!
Robocash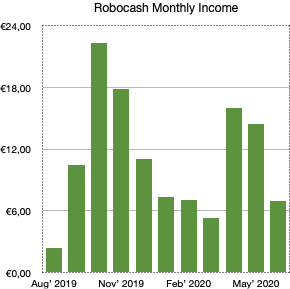 Nothing much happened in Robocash during June. I had a slightly lower income than in the previous month but other than that everything is working smoothly (it seems so).
Crowdestor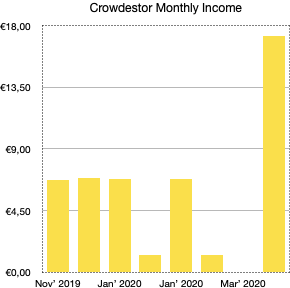 Yay! After 3 months, I finally received some interest from Crowdestor in 2 different projects. Other investments are still yet to be paid. The topic was already discussed by Crowdestor's CEO on the facebook page and also by email to investors.
Iuvo Group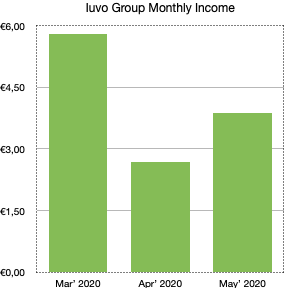 Iuvo Group talks in their blog about how well their recovery is going during the crisis and how much the investments have regained their volume and strength.
Lendermarket

Not a lot of news from Lendermarket in June. My income was okayish for the amount I have invested.
Interest in Creating Your Own Blog?
I use Siteground to host my WordPress website. It's cheap, reliable and fast.