Note: Unfortunately, without regulation, it is hard for investors to know the veracity of these crowdlending businesses, even though some of them might be legitimate. The recent scams like Envestio and Kuetzal were hard to diggest, and now Grupeer, one of the most popular ones is also in the list of suspects.
Note: Grupeer was confirmed as a scam. Read my post to understand in depth what happened and the steps to take if you were one of the affected investors, like me.
This review was intentionally left here to serve as a reminder of the past so we all learn from our own mistakes.
Disclaimer: This Grupeer review is 100% impartial and based on everything I learned. I recommend everyone to do their own due diligence as I am not a finance expert nor a financial advisor.

Last update: 01/04/2020
My Grupeer's Results After 8 Months
Start date: August 2019
Total profit: €199.01
Total deposits: €2500
Net annual return: 14.47%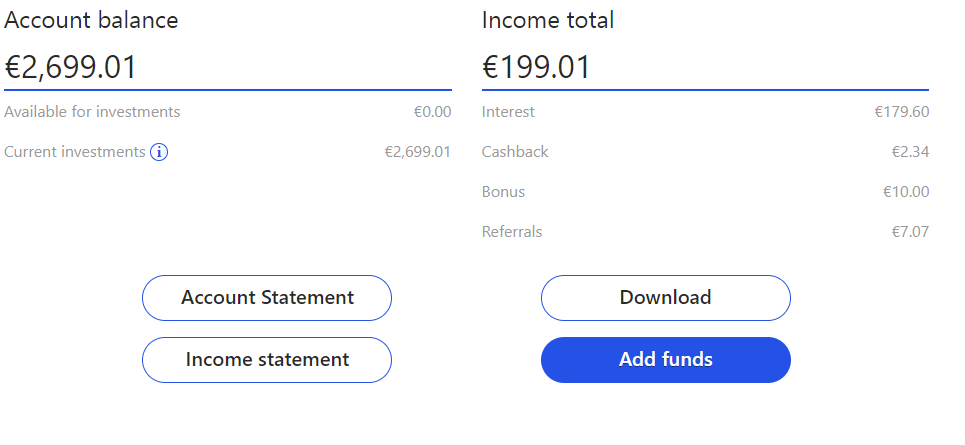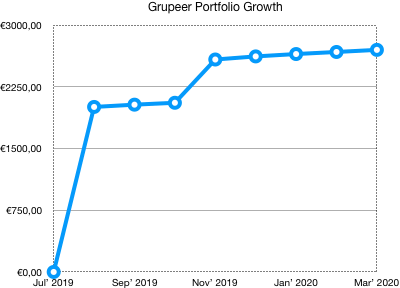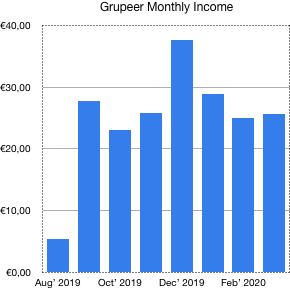 You can register to Grupeer here and earn an extra % on your investments for a limited number of days.
About Grupeer
Grupeer is another Latvian peer-to-peer lending platform that was founded in 2017. Grupeer has around 27 635investors from 94 countries that earn an average of 13.13% per year, which is quite good. They offer a lot of different loan types: Loan Deals, Development Projects, and Grupeer Stability Fund.

Grupeer Stability Fund is good if you feel like having safer investments. Therefore, the taxes for this loan type range between 4-8%, much lower than the other types of loans.

Developments Projects and Loan Deals have similar interest rates, so these are the best options right now to choose in Grupeer if you're interested in interest rates up to 14%.

The image below represents the system model used by Grupeer, which explains how their platform works. They are simply intermediaries between the borrowers and the lenders (investors).
You can also read more about this P2P platform in the interview I made with their CEO.
Buyback Guarantee
Grupeer's buyback guarantee is also present in all types of investments. This means that you'll never lose your money if the borrower fails to pay unless the loan originator goes bankrupt. Even though it is rare, you should be aware that it can happen and it happened before in some platforms. That's why diversification is so important.

Loan Originators
One of the things that I value in Grupeer, is that they're transparent with their loan originator's details.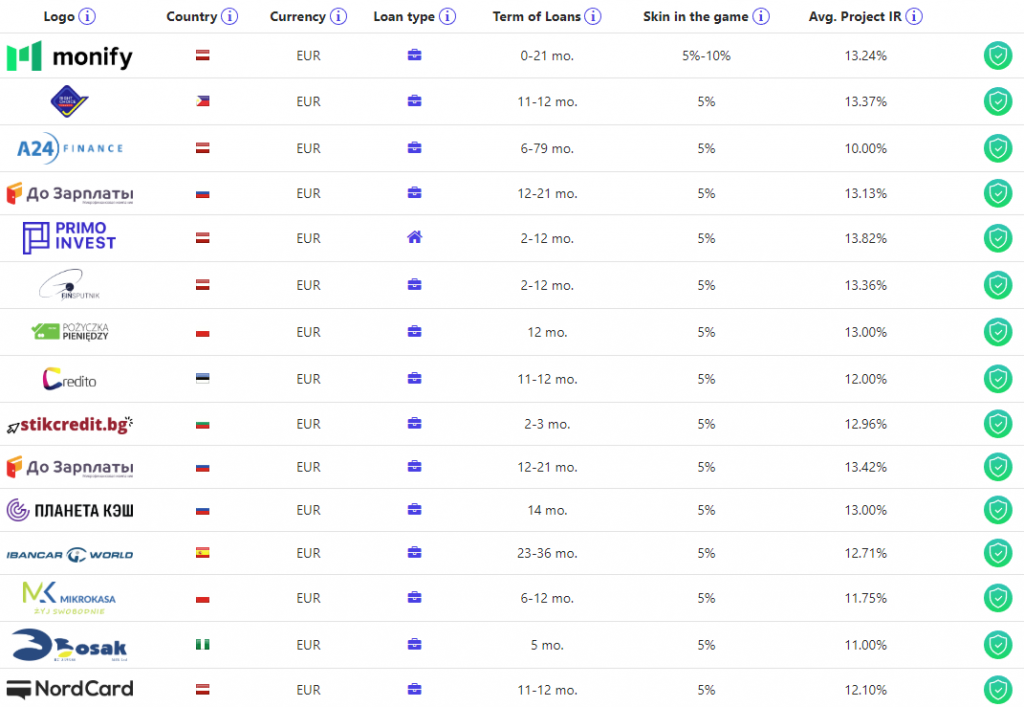 In this section, you can feel confident about which institutions are your money passing through. Information like: the country, currency, loan type, term of loans, skin in the game and average project interest rate.
Honesty with customers is truly important. I value peer-to-peer platforms that, like Grupeer, seem to allow valuable information.


Payment Types
Grupeer is absolutely clear on how they deposit and withdrawals work as you can view in the image below and by my deposit's line graph further in this section.

I never deposit a huge amount in my first transfer as I like to make sure that everything works smoothly. Sometimes I deposit 100€, others 10€ (if I'm really skeptical). As you can observe here, I removed 10€ after my first deposit to see if everything work as described. And it did! A good start to a long journey.
Below, you can see my Grupeer's deposits & withdrawals: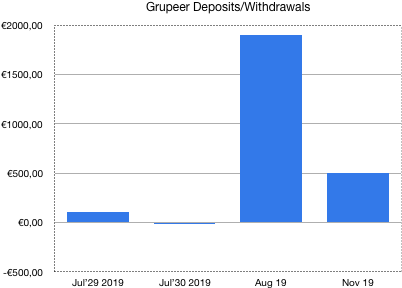 My Auto-Invest Strategy
Inside a Crowdlending platform, I always make sure I diversify inside the diversifications itself. It's what I like to call a 'diversinception'.
I chose all of the Loan Originators because all of them include buyback guarantee. Even though some of them include lower taxes than others (11%–13%) my goal is to maximize my diversification portfolio. Hence my selection in all countries and all loan types (Mortgage loan, car loan, business loan, personal loan, and development project).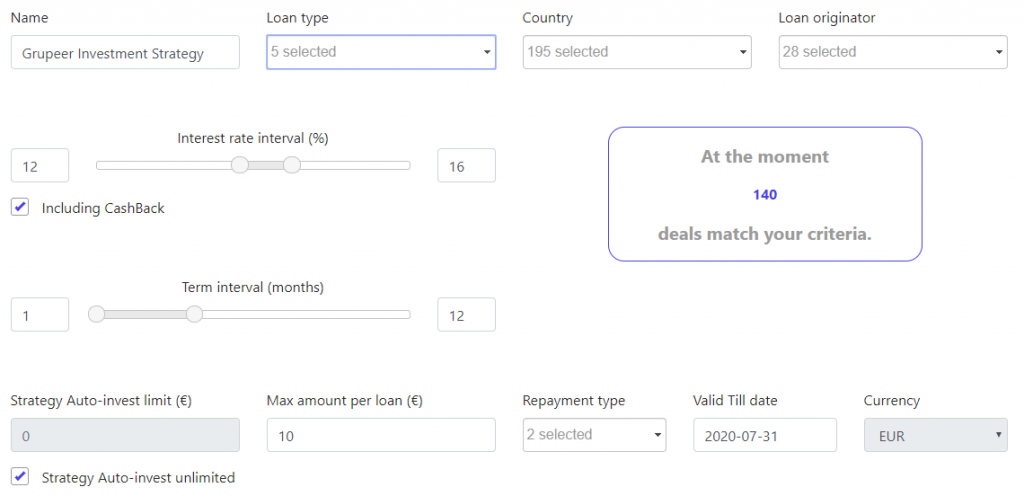 The minimum interest rate that I am content with is 12%. Make sure you select the option 'Including Cashback'. Sometimes some loan originators have some campaigns in order for you to pick them over others. You always want to receive that extra percentage in your interest rates income.
I personally don't like long term (more than 12 months) investments so much, because I like to feel in 'control' of my money. Thus, I only select investments with a duration of up to 12 months. Another reason to choose early investments in Grupeer is that they still don't have a secondary market (already announced, though). Not having a secondary market yet means you'll have to wait for your investments to end if you want to withdraw all your money from a single loan.
As you can see, I like to invest small amounts per loan. Eventually, this value can increase if I'll see that it is taking way too much time to invest my money into loans.
I also choose to reinvest the generated passive income. That's the purpose, right? There's no point in withdrawing the money and postponing our goal to become financially free.
Verdict Grupeer Review
I think Grupeer has been proving to be an honest company in the crowdlending industry. I'm curious to see if they'll keep with this transparency and growth mindset in the future.
The website's usability is very friendly to investors.
Their blog has additional news and valuable information for anyone interested in increasing their knowledge about Grupper and crowdlending in general.
You can also easily download your earnings and everything associated with your investments in the account statement section of the website. This is great because it facilitates the process of declaring your investments to your local government when the time arrives.


Welcome Bonus Referral
Both of us will win a commission if you decide to register with this bonus referral link. It's a win/win situation as described in the 7 Habits of Highly Effective People, one of the books I recommend.
Please feel free to share the School of Freedom blog with your friends. The more people we help, the merrier.
My Portfolio & Other Reviews
Did you like my Grupeer review?
See my peer-to-peer portfolio page if you want to find out more about my portfolio performance.
Besides my Grupeer review, you can also read about: