Note: I don't invest in Kuetzal anymore after hearing the latest P2P news, which I resumed in my post. As it seems it all was a big fraud. I activated my buyback guarantee and I'm currently waiting for all my funds to be withdrawn, even with a loss os 10%.

This review was intentionally left here to serve as a reminder of the past so we all learn from our own mistakes.
---
Disclaimer: This Kuetzal review is 100% impartial and based on everything I learned. I recommend everyone to do their own due diligence as I am not a finance expert nor a financial advisor.

Last update: 3/01/2020
About Kuetzal
Kuetzal is based in Estonia and the one of the reasons you should invest in this platform is that it offers high-return (but also high risk) projects. Bear in mind though, that you should always diversify your investments through a reasonable number of platforms.
The rate of introduced projects per month is acceptable and there are some guarantees provided by the platform to its investors. The interest rates are paid monthly.
Buyback Guarantee & Kuetzal Care
Unlike other platforms, Kuetzal does not offer a buyback guarantee to all of its projects.
I would advise you to only select projects that have a buyback guarantee unless you feel comfortable in risking your money (even if you fill comfortable, I wouldn't advise this).
With it, you can have your money back after 2 months when a borrower doesn't keep his payments or you can withdraw your money back to the platform whenever you'd like it – if you're willing to pay a 10% fee.
Kuetzal brings something new: Kuetzal care. This simply means you don't have to wait that a project is fully funded by investors to start receiving your payments.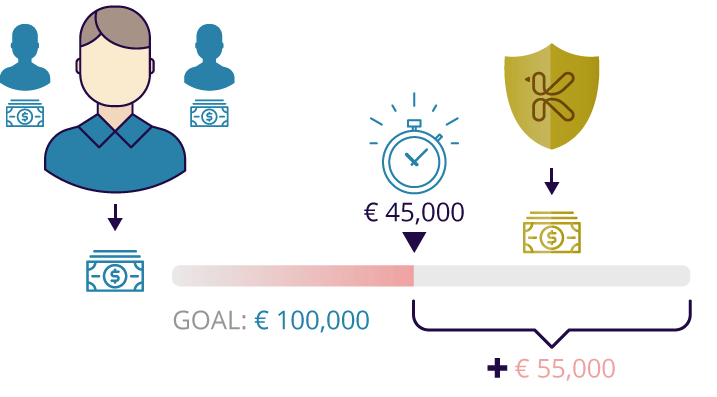 High-Return Projects
Even though there are projects available with rates as low as 10%, the amount of projects with a high return is pretty amazing.
Below is just an example of the kind of projects the platform offers: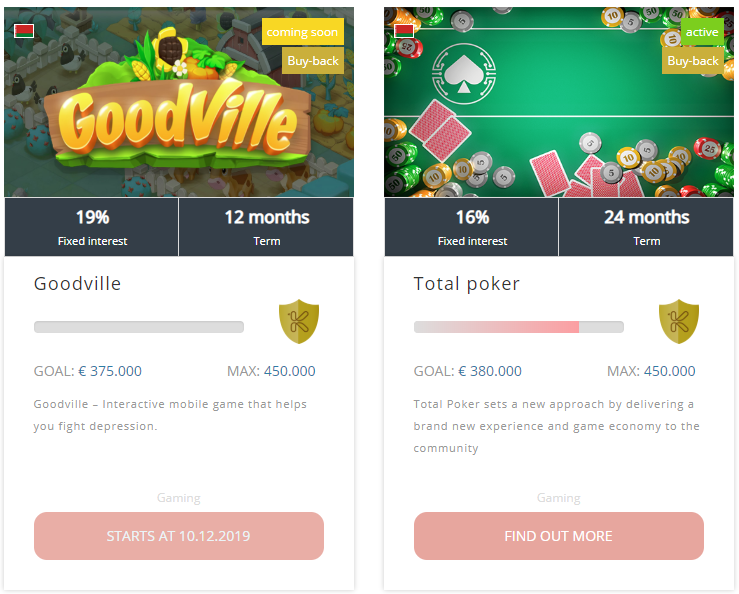 As I've already mentioned in this review, I'd only advise you to invest in the ones with a buy-back guarantee.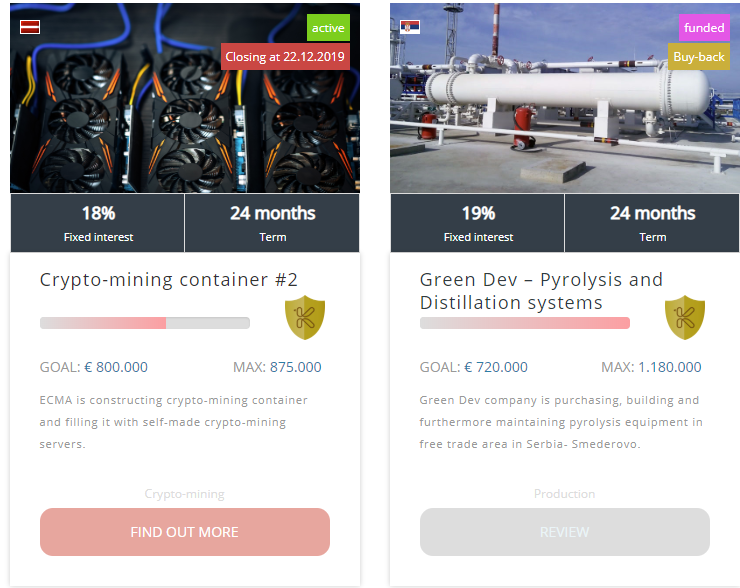 Payment Types
To deposit funds into your Kuetzal account, you have to make a normal bank transfer (SEPA).
Below, are the deposits I've made so far to my account.

My Invest Strategy
Unlike other platforms, Kuetzal does not have an auto-invest feature. The minimum amount to invest is €100 and they notify us by an email when a new project enters the platform, so you need to be paying attention to your email.
My strategy consists of only investing in projects with returns above 15% and with buyback guarantee included.
Verdict Kuetzal Review
Kuetzal is a strong choice based on high return projects if you want to diversify your portfolio.
They still lack in project's description and transparency.
Even though there is room for more improvements, the overall seems fairly good.
My Portfolio & Other Reviews
See my peer-to-peer portfolio page if you want to find out more about my portfolio performance.
Besides my Kuetzal review, you can also read about: