Disclaimer: Read more about the reasons I stopped investing in P2P and why I'm continuing to invest in stocks and cryptocurrencies in the long-term. Always do your own due diligence before investing.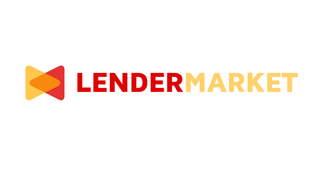 If you register to Lendermarket both of us might receive a commission.
About Lendermarket
Lendermarket was established in 2019 in a partnership with Creditstar Group – a consumer finance company with over 1 million registered customer accounts.
Creditstar operates in 8 countries: Spain, Poland, United Kingdom, Estonia, Finland, Czechia, Denmark, and Sweden. The total of assets is in the orders of 132€ Million and the company has a team of more than 135 people of 34 nationalities.
You can see a presentation from the company or even the financial audits from the Creditstar Group here.
Buyback Guarantee
As many other P2P platforms, Lendermarket also offers a buyback guarantee option to the investors, in case an investment goes south.
We all know by now that this guarantee may disappear in a blink of an eye, for example in the midst of a pandemic (like the Coronavirus pandemic – which happened at the time I wrote this review).
Nonetheless, the worse part of this pandemic passed, and unlike other platforms like Grupeer or FastInvest, Lendermarket continued their operations as normal, i.e., payments and withdrawals. A good test to pass!
Loans
All of the loans are issued by the previously mentioned Creditstar Group. The loans may differ from short-term (<= 1 month) up to mid-term (<= 1 year) loans.
It is good to remember that all loans come from low-risk countries, i.e., it should be more unlikely for a loan to go default, even though it may obviously happen.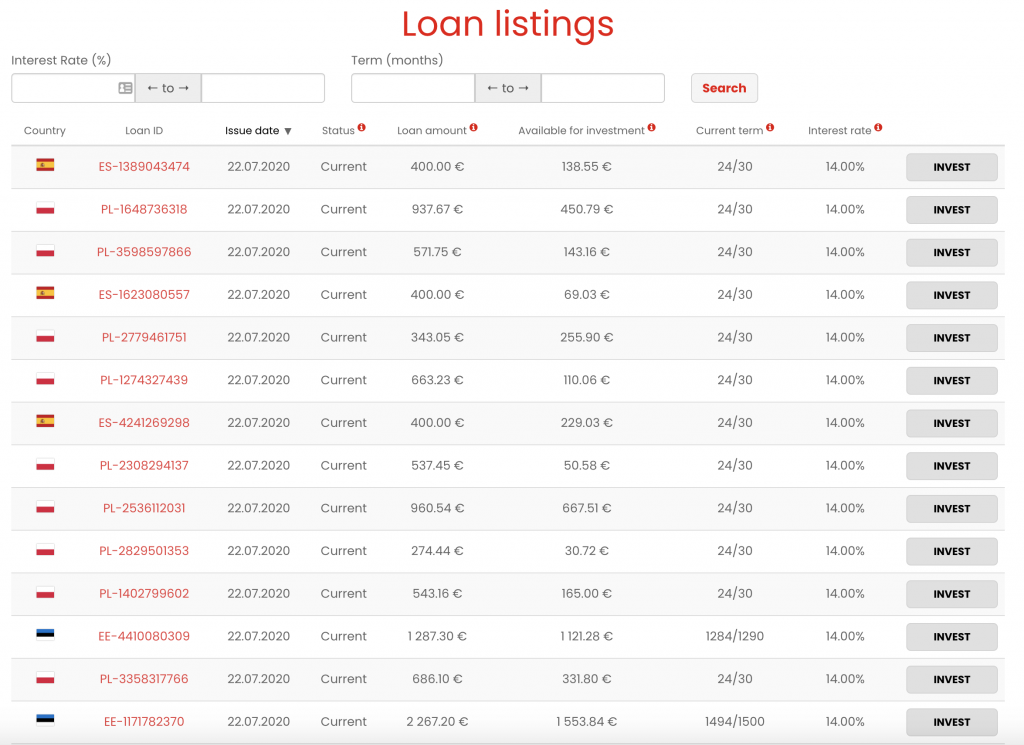 Secondary Market
One of the features that I'd like to see implemented in Lendermarket is the introduction of a secondary market. I won't invest big sums of money in a platform that doesn't give me the chance to withdraw my money in case of an emergency.
Of course that it'd be possible to get it back, but I'd have to wait for the loans to reach the maturity date – or wait even longer if the loans go default and the buyback is activated (which means more days waiting).
My Investment Strategy
At the current moment, I'm looking for loans with interest rates above 14% as with the coronavirus pandemic, demand raised. I don't care for the remaining term for now as long as the borrowers pay on time.
I may change to short-term loans in the future if I see that the percentage of loans paid is higher than in mid-term loans. More activated buybacks mean less interest received. That's not the goal.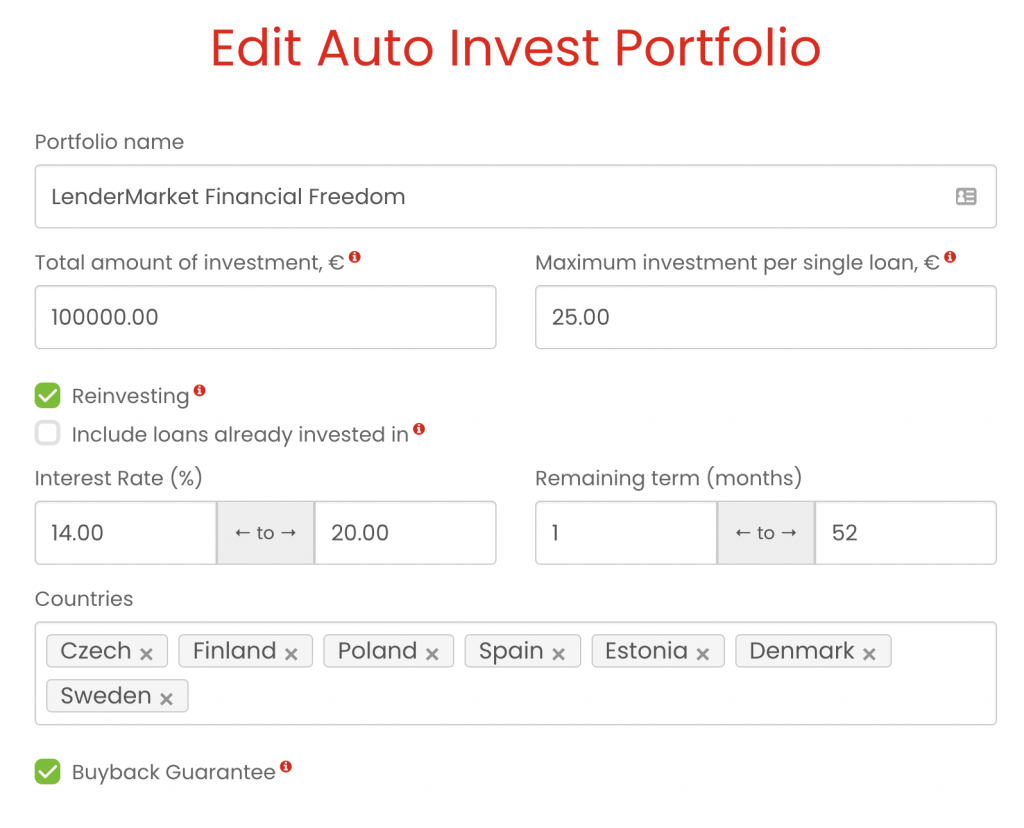 Verdict Lendermarket Review
Lendermarket is definitely one of the crowdlending platforms to which I will keep paying close attention throughout time. Its strong relations with Creditstar Group make me feel confident about its future.
There are still some improvements that I'd like to see being made to the platform such as the introduction of a secondary market. This is a must-have for me before I invest further into Lendermarket.
Don't forget to follow their blog to get the latest news about the platform.
Welcome Bonus Referral
Both of us will win a bonus commission if you decide to register with this bonus referral link. It's a win/win situation as described in the 7 Habits of Highly Effective People, one of the books I recommend.
Please feel free to share the School of Freedom blog with your friends. The more people we help, the merrier.
My Portfolio & Other Reviews
See my peer-to-peer portfolio page if you want to find out more about my portfolio performance.
Besides my Lendermarket review, you can also read about: